MASSAGING AFTER ORANGE COUNTY BREAST AUGMENTATION: IS IT NECESSARY?
BREAST AUGMENTATION ORANGE COUNTY:
MASSAGING AFTER BREAST AUGMENTATION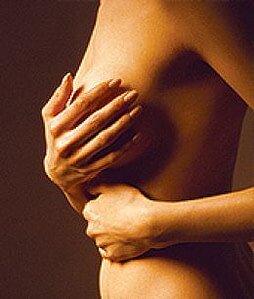 Breast Augmentation is the most common procedure requested by my Orange County patients.  Some patients are curious as to why I recommend massaging the breast after augmentation.
A breast implant is a foreign material.   The body, initially, will try to absorb the implant.  Since it cannot, the body forms a thin layer (capsule) around the implant, essentially ignoring it.  This process occurs with any foreign material.  The shell of all breast implants is made of silicone polymer, which is well-tolerated by the body.
In addition to the implant, a "false" space has also been created to accommodate the implant.  Since the body is not used to this space, it will initially try to close it.  The massage, therefore, is critical to maintain the space open.  Usually, by the third month, the body has formed a capsule around the implant, and the need for massage is not as critical.
I always recommend breast massage at least 5 times a day.  The massage is started 7-9 days after surgery.   After three months, massaging occasionally (once a day) is recommended.
Michael A. Jazayeri, M.D. is a board certified plastic surgeon with over 10 years of experience.  His office is located in Orange County, California.  To schedule a complimentary consultation, please call (714) 834-0101.