Learn how to communicate without a mobile device, speaking face to face!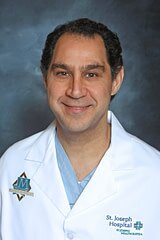 Recently, I took care of a 20 something male that, in a moment of anger (what other reason than to show his love for his girlfriend!) punched a glass and sustained injuries to extensor tendons of his hand.
As I walked into the room to see him for the first time, he was fixated on his mobile phone, frantically texting.  I stood there for 30 seconds to see what his response will be…none.  After 30 seconds, I politely interrupted his texting and started to proceed with the consultation.
I see this alarming trend with young people all around me; are we going to have a generation of adults with no social or communication skills?
Do we really think we can get by in life by trying to respond to life's situations by texting all the time?
Some of my younger blog readers may be single and not involved in a relationship, but eventually you will.  Having been married for over 8 years, I promise you your relationship will be in jeopardy if you cannot communicate with your partner.
I was delighted to see someone else is concerned about this trend as well.  Here is the link.
Please, and I mean PLEASE, try to develop one on one communication skills.  You will be glad you did.
Michael A. Jazayeri, M.D. is a board certified plastic surgeon with over 12 years of experience.  His office is located in Orange County, California.  To schedule a complimentary consultation, please call (714) 834-0101.