FDA Approves New Natrelle Inspira Breast Implant
Natrelle Inspira Breast Implant Approved By FDA
The FDA recently approved the new silicone gel implant made by Allergan (Natrelle Inspira). It is highly cohesive gel implant and comes in round smooth and textured forms. The implant also comes with varying degrees of firmness (from soft to very firm). I have not had a chance to examine these implants, but my gut feeling says the very firm one is similar to the gummy bear implant (Natrelle style 410 anatomical shaped implant).
We now have so many choices regarding breast implant options, it is almost like going to a supermarket and trying to pick one cereal over the other!

I am a practical man and like to keep things simple. I am sure some patients will demand to have this implant because it is the newest thing out there. But does one implant really make that much difference over the other? A good example is camera reviews. A detailed camera review will focus on resolution, contrast, and one camera may be slightly better than the other one, at least on paper. However, for practical purposes, a well-made camera will serve its purpose beautifully. The limiting factor then becomes the photographer and not the camera!
A bad surgeon will give you, the prospective patient, a less than optimal result, regardless of the implant chosen.
The surgeon is ultimately limited by the patient's anatomy and desires.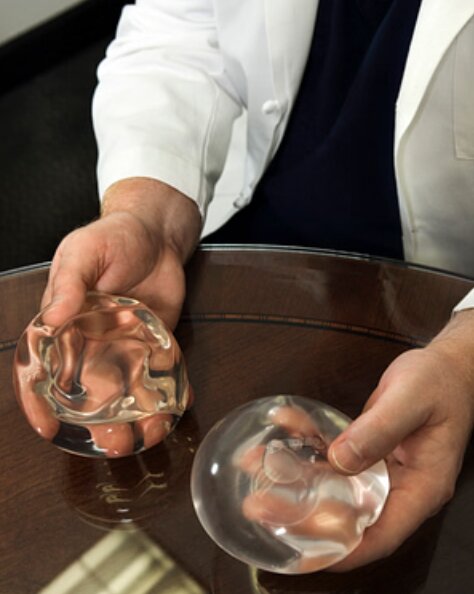 A thin, skinny patient will not have a nice result if a large or a high profile implant is chosen. The thin skin will be unable to "smooth out" the potentially unnatural look of a high profile implant. This is true for either round or anatomical shaped implants. It is best to choose the smallest and lowest profile implant possible for this type of patient. One option is to add thickness to the skin by placing an allograft, such as Alloderm and suturing it underneath the breast skin. Unfortunately, the cost will be prohibitive for most patients.
A textured implant will always have a higher chance of rippling. This is probably more likely with Natrelle implants, as the texturing is more aggressive than either Mentor or Sientra. This will be more common in patients with thin skin.
A large implant will not give the patient a "perky" breast. A large implant will be heavy. With time, the weight of the implant will pull on the lower part of the breast and potentially cause the same issues as a patient with naturally large breasts. Many patients who have loose skin and require a breast lift think a large implant will "fill" the breast skin and alleviate the need for a lift. This is not true. To obtain a perky breast which will stay perky, it is optimal to choose a smaller implant and perform a correct breast lift.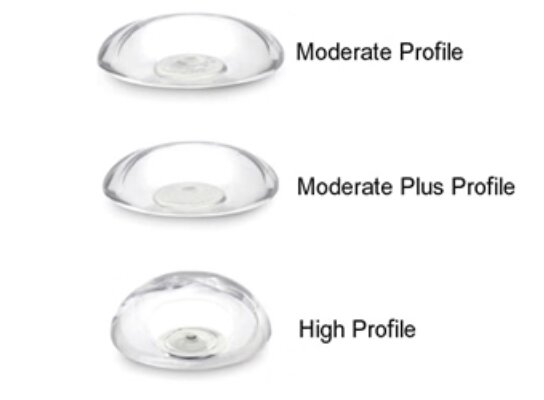 Silicone implants do feel more natural than saline implants. However, if cost is an issue, the difference will be almost negligible in patients who have thick breast tissue since the breast tissue will "soften" the edges of the saline implant. In a very thin skinned patient, the difference in feel and behavior will be substantial.
For a lack of a better term, an unattractive breast shape with thin skin and a wide natural breast gap (due to prominent chest bone) will rarely achieve a very nice result after breast augmentation. If one looks at before and after photos of breast augmentation patients, the very nice results usually are seen for patients who had nice breast shape and normal anatomy prior to surgery.
So be happy we have so many choices, but please do not get bogged down on one style over the other. Depending on the surgeon, your anatomy, and the correct size of the implant for your body and tissue strength, you will achieve the best result for your body regardless of the exact implant style chosen.
Michael A. Jazayeri, M.D. is a board certified plastic surgeon with over 14 years of experience.  His office is located in Orange County, California.  If you like to schedule a complimentary consultation, please call (714) 834-0101.