FINDING THE RIGHT SIZE SPORTS BRA AFTER BREAST AUGMENTATION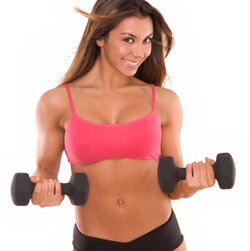 In a previous blog I discussed the importance of breast support after breast augmentation.  But what size to purchase?
My method is not scientific at all but based on experience, having performed hundreds of breast augmentation surgeries over the past ten years.
I measure the patient's chest before surgery to come up with bra size.  It is amazing how many of my breast augmentation patients are wearing the wrong size!  Whatever the bra size is, I add 4 and 6 to that number.  For example, if a patient has a bra size of 32, I have the patient purchase a 36 and 38 sports bra (most sports bras come in C cups).
The reason I have the patient purchase two sizes is that every patient will have different degrees of swelling after surgery.  There is no way to accurately predict this pre-operatively.  The two sizes allow me to properly fit the patient with a support bra which is not too tight and not too loose.
With this simple "technique", more than 90% of my breast augmentation patients have chosen a sports bra which fits properly.
Michael A. Jazayeri, M.D. is a board certified plastic surgeon with over 10 years of experience.  His office is located in central Orange County.  If you like to schedule a complimentary consultation, please call (714) 834-0101.