Get Your Body Summer Ready
How to Get Your Body Ready for Summer…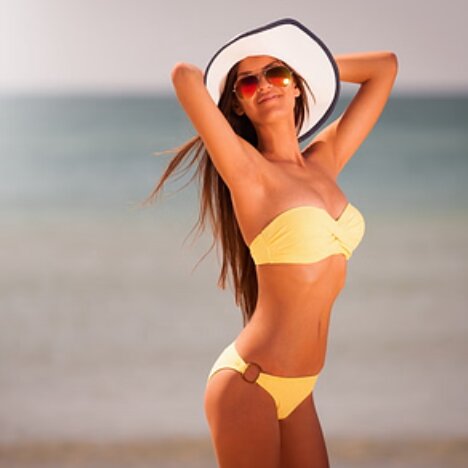 With swimsuit season almost here, you may be in pursuit of getting your "beach body." And while you may have made progress and even seen an improvement in the appearance of your body, you might still be struggling to achieve your ultimate goal. When diet and exercise aren't enough, men and women often turn to cosmetic surgery. From body contouring procedures like abdominoplasty and arm lift surgery to permanent fat removal treatments like liposuction, there are numerous plastic surgery procedures that produce satisfying results.
Whether you've undergone a cosmetic procedure or are still considering treatment, here are a variety of simple tips that can help you on your quest to attain the summer body you desire.
Consume Natural Diuretics
Foods that are naturally diuretic can help you slim down by reducing bloating. Aim to eat foods like cucumbers, asparagus, lemons, and tea that are high in magnesium, potassium, and vitamin C.
Eliminate Starchy Carbs
Breads, pastas, and crackers are often filled with sodium and preservatives, causing water retention and bloating. Instead, eat fresh fruits and veggies to get your daily servings of healthy carbohydrates.
Eat Good Fat
While trans and saturated (processed) fats are bad for you, monounsaturated and polyunsaturated fats are essential to a great-looking body. "Good fats" include olive oil, nuts, and avocados.
Reduce Alcohol Intake
Alcohol consumption should be avoided when trying to get your body to look its best. If you must drink though, try to leave out cocktails that are loaded with sugary juices and mixers, and always follow each drink with a glass of water.
To schedule a consultation with Dr. Michael Jazayeri, contact Dr. Michael A. Jazayeri Plastic & Reconstructive Surgery by calling (714) 834-0101 or by filling out our online consultation form today. We look forward to seeing you soon and helping you achieve long-lasting results.