HOW TO CHOOSE A PLASTIC SURGEON
CHOOSING A PLASTIC SURGEON IN ORANGE COUNTY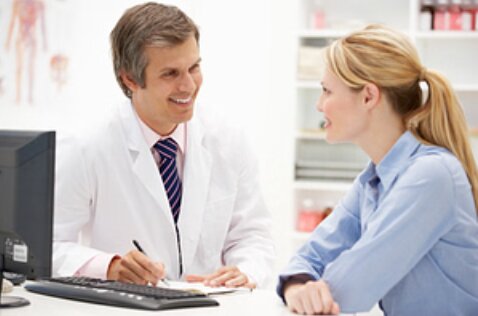 If you are fortunate to live in Southern California, finding a plastic surgeon should not be difficult…or is it?  How do you choose your plastic surgeon?  After all, you are trusting this person to cut you open, re-arrange things, possibly place foreign material inside your body, make you feel worse for a while in the hope that you will look better in the future!
Fortunately, we are living in a time where the field of plastic surgery has "matured".  We are using techniques which are based on sound scientific and anatomic studies and the results are much more natural and predictable than 30-40 years ago.  For the sake of this blog, when I mention plastic surgery, I am referring to aesthetic (cosmetic) plastic surgery and not reconstructive plastic surgery.
In my opinion, the first question is to ask is are you a good candidate for cosmetic surgery?  Do you have realistic expectations and are you planning to have the procedure(s) done for the right reasons?  No plastic surgery will make you happy if these two criteria are not met.
The second aspect is to decide if you want your surgery to be performed by a cosmetic surgeon or a plastic surgeon.  This is an area of much confusion as plastic surgeons perform both cosmetic and reconstructive surgery.  Many plastic surgeons call themselves cosmetic surgeons, and many cosmetic surgeons call themselves plastic surgeon (which is inaccurate).  A cosmetic surgeon is trained through the American Academy of Cosmetic Surgery.  Typically, one or two years of training is performed after the person has finished an approved residency in a surgery (general, Ob-Gyn, ENT, etc.) or dermatology.  Although the Academy also has a board certification process (the person can be board certified in cosmetic surgery), neither the training nor the board certification is recognized by the American Board of Medical Specialties.  Since the training program is not recognized, it is also not reviewed by an outside committee (Residency Review Committee) to make sure the quality of the training is adequate.  In effect, the residency is really a preceptor ship and the quality of training can vary.  On the other hand, all approved plastic surgery residency programs and the Board of Plastic Surgery is recognized by the Board of Medical Specialties and all residency programs are monitored and placed on probation if weaknesses are found.  The program may be forced to close if the deficiencies are not addressed in a timely manner.  Over-all, therefore, the training quality of a plastic surgeon is more consistent than a cosmetic surgeon.  Does this mean all plastic surgeons are good and all cosmetic surgeons are bad?  Well, no.  I have seen some very bad plastic surgeons and some very bad cosmetic surgeons.  However, over-all, I have seen more bad cosmetic surgeons than plastic surgeons.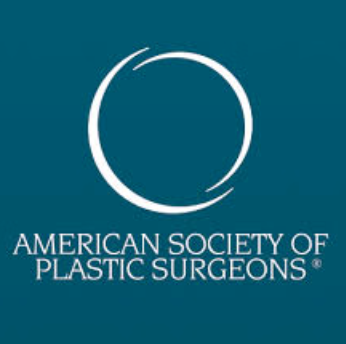 Plastic surgeons that are board certified and are members of the American Society of Plastic Surgeons (ASPS) have been screened more than plastic surgeon that are not.  The candidate has to pass a rigorous written exam, followed by a tough oral examination, before becoming board certified.  To be and remain a member of the ASPS, the member must maintain ethical and professional standards.  Therefore, the chance of finding a good plastic surgeon is higher if they are board certified and a member of the society.  However, please note all plastic surgeons start out without board certification and it usually takes 1-2 years before the process is finished.
The internet is a great place for information, and a patient is able to narrow his/her choices to a few plastic surgeons based on geography, internet content, reviews, photos, and perhaps "meeting" the surgeon by watching his/her videos.  We consistently have consults through the internet that come to us because of internet content, photos, and reviews.  As a patient, there is nothing wrong with going to more than one consult.  In my opinion, however, if you have gone to more than 3 consults, you are either not ready to have the surgery done (the consults are a delay tactic) or you have unrealistic expectations, and are looking for the right (in reality wrong) surgeon to tell you what you want to hear.
Do you feel comfortable with the surgeon and do you like his/her results?  Remember, once the surgery is done, you are "married with kids" to this surgeon!  Even if the "divorce" goes through; the" kids" will always be a link to your satisfaction or dissatisfaction with the surgeon!  The surgeon also "screens" each patient to make sure the patient is a right candidate for the procedure.
Assuming you feel comfortable and like the surgical results, is the cost reasonable?  Remember, there are significant cost variations for cosmetic surgery procedures.  The cost variability is usually due to geography, cost of doing business, and the reputation of the surgeon and NOT THE QUALITY OF THE WORK.  Fame and high cost does not necessarily correlate with the post-operative results.  Does anyone remember Dr. Jan Adams?  He was a charming plastic surgeon (not board certified) who had appeared on Oprah and was the host for a plastic surgery program on Discovery Channel.  He was also Donda West's surgeon (Kanye West's mother).  He has since lost his license to practice medicine in California.  Therefore, please use cost as a guide and not as an absolute indicator for choosing your surgeon.
I hope this blog will help you find the right plastic surgeon for your needs.
Michael A. Jazayeri, M.D. is a board certified plastic surgeon with over 13 years of experience.  His office is located in Orange County, California.  To schedule a complimentary consultation, please call (714) 834-0101.