LIPOSUCTION MAY HAVE POTENTIAL HEALTH BENEFIT
Reeduce Triglyceride Levels By Undergoing Liposuction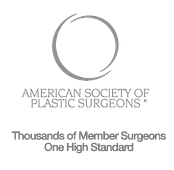 A study presented at the annual meeting of the American Society of Plastic Surgeons this year measured triglyceride levels of patients undergoing liposuction before and after the procedure. 229 patients were included in the study.
No difference was seen in patients with normal levels. However, in patients with high triglyceride levels, a 43% reduction was seen, which is almost twice the effect seen with cholesterol-lowering medications.
Of course, long term studies are required to see if this effect is permanent or transient, and whether the reduction has any measurable effect on patient's health.
Although intra-abdominal fat has always been linked to increased risk of cardiovascular disease, recent studies are pointing to the health importance of subcutaneous fat (which can be removed by liposuction) as well.
Isn't it nice to know that liposuction will not only make one look better, but perhaps make us healthier as well!
Michael A. Jazayeri, M.D. is a board certified plastic surgeon with over 12 years of experience. His office is located in Orange County, California. To schedule a complimentary consultation, please call (714) 834-0101.