MY EXPERIENCE AS A FATHER IN THE NEW MARRIAGE HIERARCHY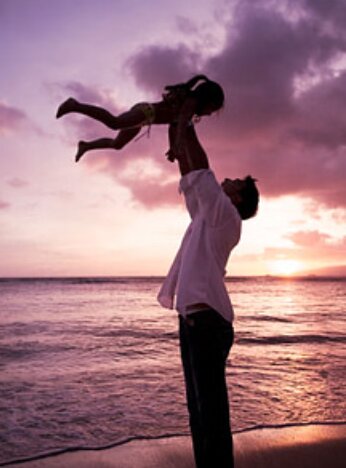 My father, and all fathers of his era, lived in very well defined marriage hierarchy. The man of the house went to work and supported the family and the wife stayed home and took care of the children and the house work. My father never changed diapers, never fed the kids or got up at the middle of the night.
Nowadays, for most of us, this well-defined hierarchy has become very blurry. Most men are now "chipping in" to varying degrees. Although I still hate getting up at the middle of the night and not having any privacy most of the time, overall I am glad I am involved in the care of my two daughters. Yes, it is tough getting up at 2-3 in the morning to change my 9 month old daughter's diaper. But then she smiles at me with that dumb smile and shows me those two little teeth sticking out from the middle of her lower gum. How can I get mad?! How about the time when she unexpectedly raised both legs and "ripped a big one" with no concern while I was changing her? Don't we all wish we could do that at our age and get away with it?!
I never forget when my oldest daughter was sick with a respiratory infection and around 1AM we were contemplating if we should take her to the emergency room. She suddenly fell asleep while lying on my chest and started breathing better.
Yes, being involved with their care means lack of sleep, occasional bouts of frustration and occasional suicidal thoughts (just kidding…that will come when they are teenagers!). However, I am sure my involvement will make are relationship stronger in the long term.
Michael A. Jazayeri, M.D. is a board certified plastic surgeon with over 13 years of experience. His office is located in Orange County, California. To schedule a complimentary consultation, please call (714) 834-0101.