THE NEW GENERATION OF KIDS SCARES ME!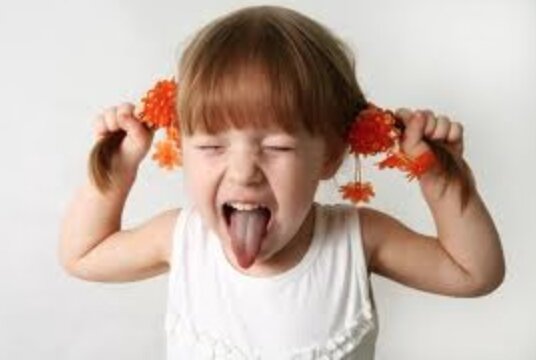 KROQ (106.7FM) is my favorite radio station in the morning.  I love Kevin and Bean's sense of humor and the comedy bits they have on the show.
A week ago they were speaking with Dr. Drew Pinsky (Dr. Drew) and he was concerned about children and young adults expecting to become famous without doing much work.  Remember Justin Bieber?  He became famous simply by posting videos on YouTube and being discovered.  Kids believe once they become famous and rich, happiness ensues.  Well, look at Justin Bieber now.  He certainly has not adjusted well to the fame and money he has been lucky to receive.
Dr. Pinsky also noted that studies have shown people who become rich and famous the normal way, by working hard and paying their dues, are happier than accidental, overnight successes.
It seems to me children now are very demanding, unappreciative and want the easy way out.  Most likely, my parents felt the same way about me! The same goes for the previous generations as well.
But times really have changed.  The internet and the "I need to have things now" attitude have certainly made it more difficult for parents to keep their children not only grounded but safe from "adult content".
I am sure when my daughters are old enough to watch and understand television, there will be another Bieber and Honey Booboo flooding our pop culture.  How do I keep them grounded?  Honestly, I have no clue!  Common sense tells me to be their best friend, since they will always confide and trust their best friend.  Fortunately, we do not watch many hours of TV, and when we do, it is usually educational.  My oldest daughter also likes to read, since she has watched me read all the time.  She was given a Fairy Tale book on her second birthday and she constantly asks me to read stories to her.  This is a good beginning, but is it enough?  When she is older and out in the world, will she be able to find healthy friends or will she hook up with the wrong crowd?
When I was in high school, I used to swim for my school.  There was a swimmer named John Moffet who used to swim for Newport Harbor High School.  He broke the world record in the 100 meter breaststroke and with another American, Steve Lundquist, was among the favorite to medal in both the 100 and 200 meters breaststroke at the 1984 Olympics.  In the semi-finals of the 100 meters, John injures his groin muscle and shows up at the final with his thigh wrapped.  Unfortunately, he was unable to medal in any event, since the 100 meters breaststroke was the first event he was swimming.  The moral of the story is that we all need a bit of luck even with the best preparation.
I will try to be the best parent possible, but I also pray every day that my children will have good luck in the future.
Michael A. Jazayeri, M.D. is a board certified plastic surgeon with over 13 years of experience.  His office is located in Orange County, California.  To schedule a complimentary consultation, please call (714) 834-0101.