What Is Liposuction? How It Works and What It Can Do for You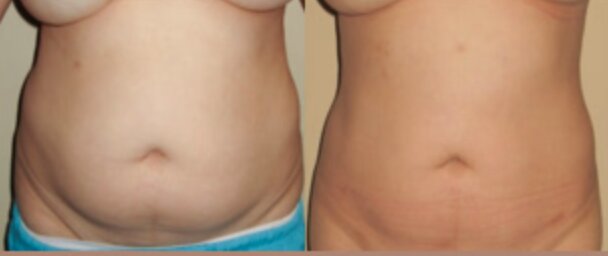 Body contouring is both an art and a science. To successfully improve a patient's body shape, the body contouring surgeon must perform the right procedure with the correct tools, and the surgeon must also have an eye for what will produce a more attractive figure. Dr. Jazayeri combines scientific and artistic skills when performing liposuction to enhance your body shape and help you feel more attractive.
The Science: How Liposuction Works
Liposuction is a minor surgical procedure that removes excess fat. First, Dr. Jazayeri will assess the treatment area to determine the best way to remove the unwanted body fat. Next, he will make minor incisions in the treatment area. Through these incisions, he will then insert a solution that will prepare the fat for easier extraction and will minimize pain, bruising, and swelling. The next step will be inserting cannulas (thin, hollow tubes) through the incisions to suction out the fat. This scientific process leads to permanent fat removal and an improved body shape.
The Art: Areas and Extent of Liposuction Treatment
If the technical details of the procedure are the science of liposuction, determining the extent and location of treatment is the art. Dr. Jazayeri will assess your figure and your goals to determine the best way to enhance your body shape. For some individuals, this may include removal of a small amount of fat from one area and a large amount of fat from another. Some will only need treatment in one location while others may need it in several areas. Liposuction can be performed on the abdomen, buttocks, arms, flanks, chest, neck, thighs, and/or hips to improve your overall body shape.
What Liposuction Can Do for You
As a procedure that permanently removes body fat, liposuction is a highly effective form of body contouring. You can undergo treatment for multiple areas of your body or for a single trouble area depending on your needs, preferences, and anatomy. Dr. Michael Jazayeri will provide a professionally technical and artistic touch in reshaping your body contour with liposuction.
Dr. Michael A. Jazayeri is a board-certified plastic surgeon with extensive experience performing liposuction for body contouring. To schedule your free consultation with Dr. Jazayeri, please call our office at (714) 834-0101 or complete our online contact form.