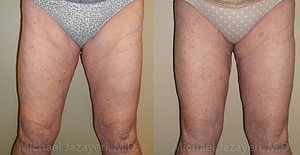 Thigh Lift 1
Thigh lift is a great procedure for patients who have loose skin inner thighs with or without fat. Liposuction may be performed at the same time. The procedure can be performed under local anesthesia, resulting in faster recovery.
Individual Results May Vary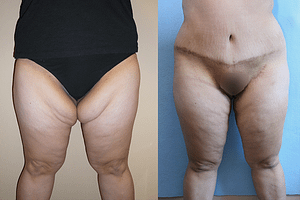 Thigh Lift 2
Patient had liposuction and excision of excess skin inner thighs. Result is one year after surgery.
Individual Results May Vary