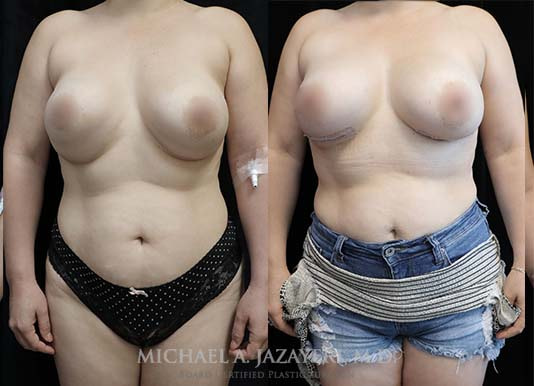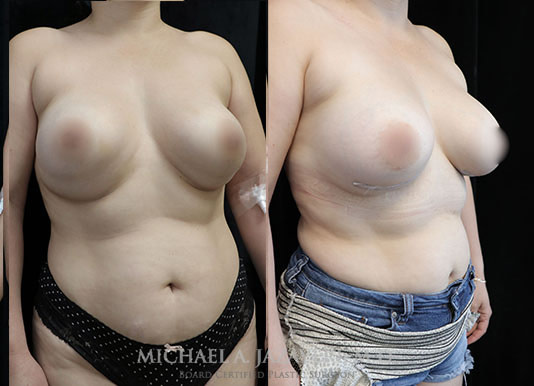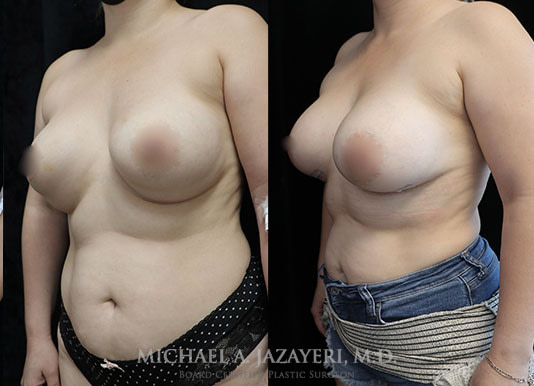 Patient had previous breast augmentation by another surgeon and developed an uncommon but possible complication known as double-bubble deformity. Pocket revision and placement of Galaflex scaffold for support was performed. Result is two weeks after surgery.
Individual Results May Vary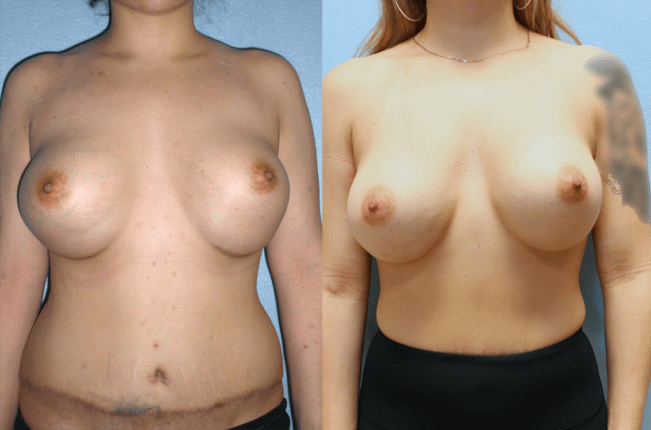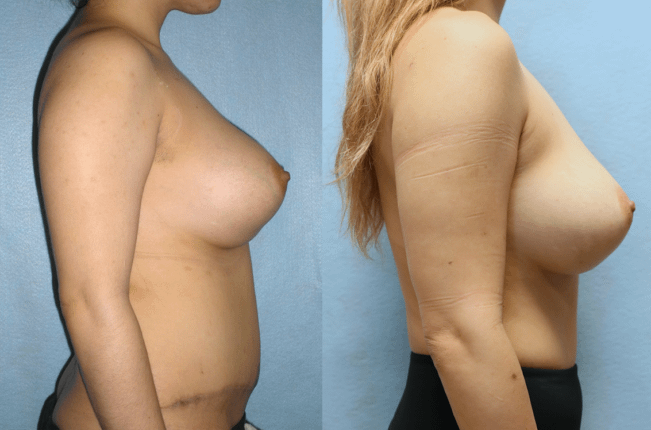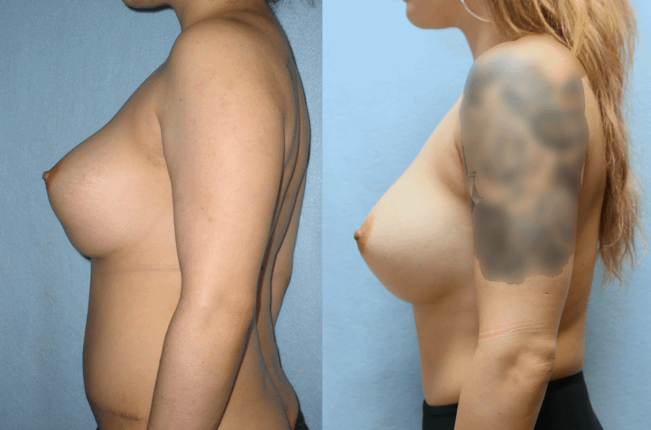 Double Bubble Deformity
This patient had a mild deformity after a breast augmentation surgery. Dr. Jazayeri performed fat transfer to the area to smooth out the contour irregularity.
Individual Results May Vary